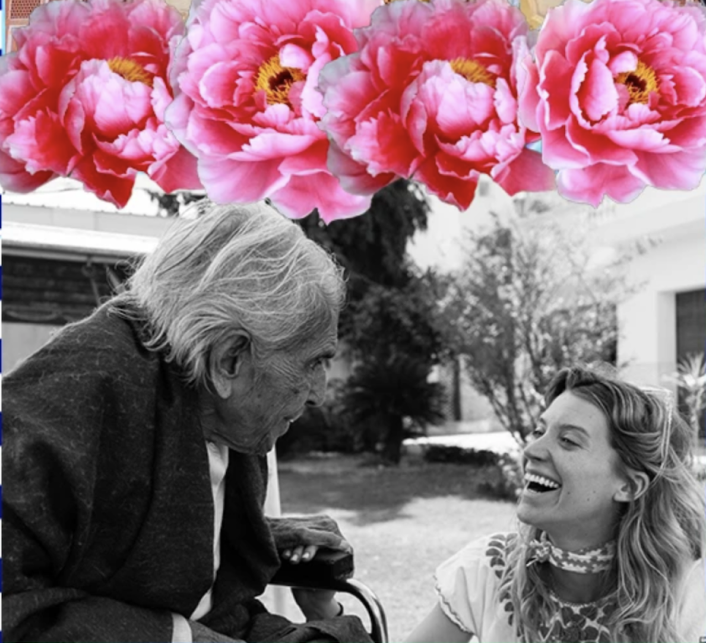 How it Began
The story of SZ begins with a thirst for travel and a love of colour. In 2016, upon crossing paths with the owner of a family owned, historic Jaipur block printing studio, where SZ Blockprints is now based, Sarah Zellweger began restoring block prints back into printing circulation and selling her first pieces at East London's Broadway market.
Through steady expansion SZ Blockprints is able to continue the legacy of a 4th generation block printing studio founded by Kitty Rae. The team on the ground in Jaipur is family run and owned. To Manju and Yuva, the owners, it's more than a business, there is a human and emotional element in their relationship with their staff that is unique in India.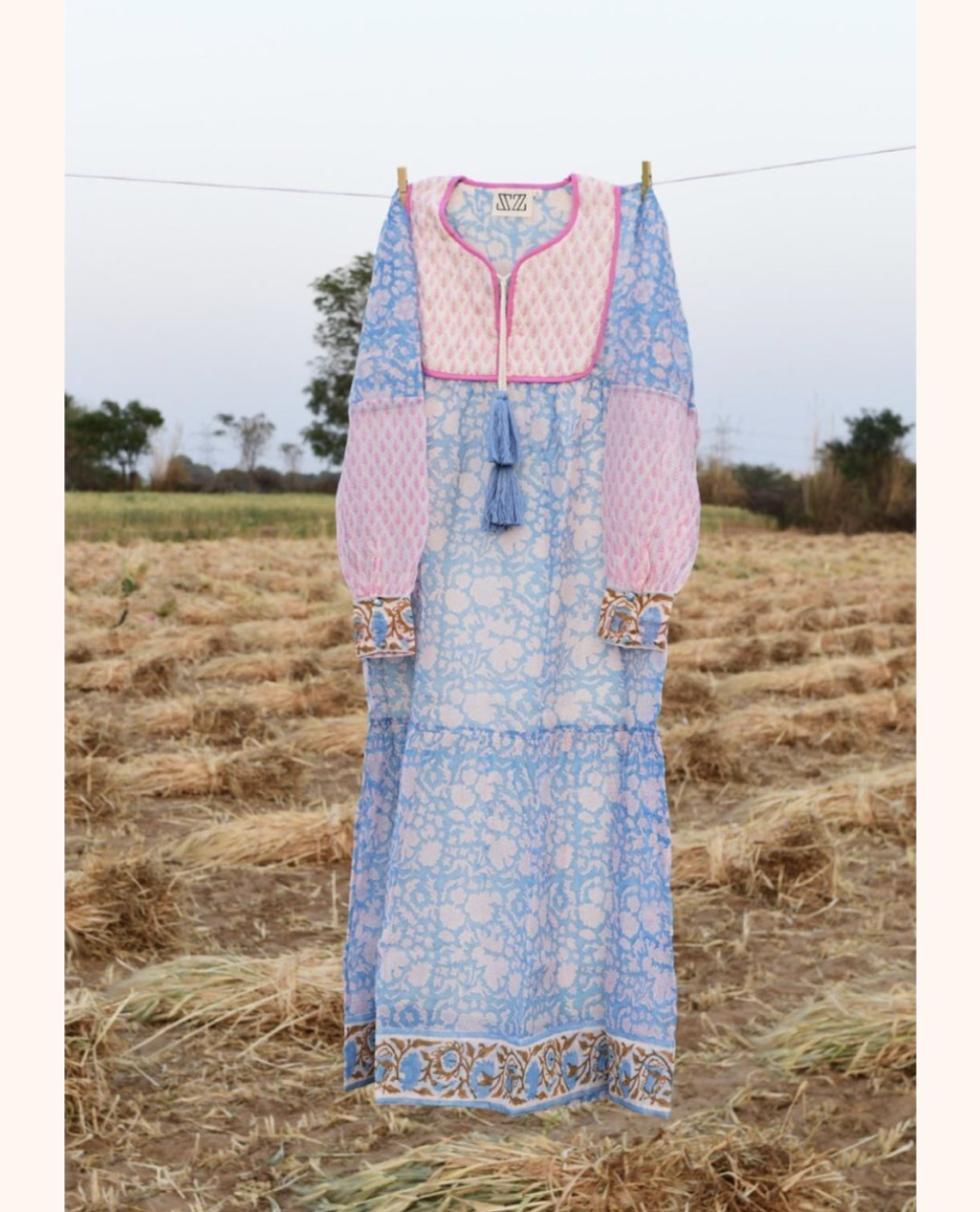 Slow Fashion
A slow production process is central to the brand ethos and spirit we aim to bring into the world. For Sarah, handmade goods are the ultimate luxury.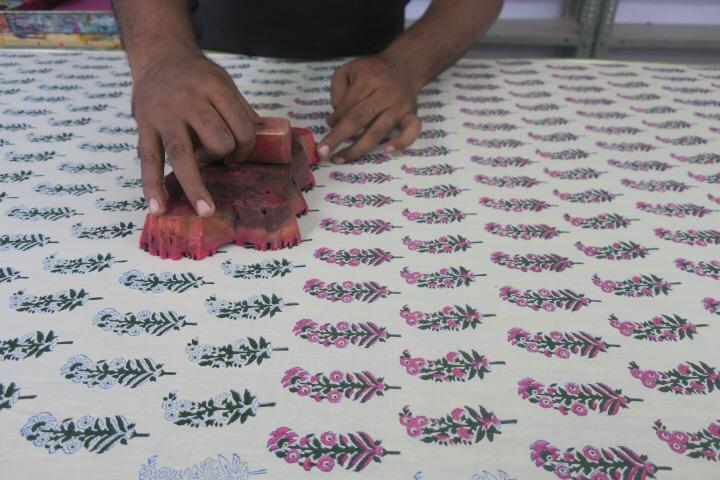 Small Batch
Every single piece is made block by block with no misalignment in the patterns fitting together like a puzzle. Each dress is crafted out of a minimum of 3 prints.
The Pattern Prescription
Our customers return season after season to love and live in our easy and exquisitely constructed silhouettes.
Hommage to Heritage
All of our prints originate from Jaipur's most important block print designer, Kitty Rae. She is lovingly known in Jaipur as the "Godmother of Block Printing" and is widely acknowledged as the one who elevated the craft and introduced it to the West in the 1960s. Her generosity and passion led to the training and development of many of the global block print brands you know today.
Our vision is to support the continuation and evolution of the artisanal craft of hand block printing, just as Kitty Rae did in the '60s. With each collection, we strive to carry forward her legacy of print, process and passion. Kitty made block print a viable and profitable choice of livelihood for artisans. We have continued that today by employing 50 printers, many of whom have worked for our production partners for many decades. Through the blending together of Kitty's historical designs and our modern colour palette and shapes, we strive to make our customers feel beautiful and connected to the special process of block printing - the integral piece to the heart and soul of SZ Blockprints.
We pay homage to Kitty's historical designs with a modern colour palette and beautiful shapes, we hope to keep them alive and loved by many generations to come.
Outrageously beautiful & historically significant.