Our Team
We believe it is our responsibility to champion the communities in which we work. We provide long-term employment opportunities to over 120 skilled and dedicated artisans: each member of our team is vital and we take great pride and satisfaction in the role we play in their livelihoods through fair payment and safe working spaces.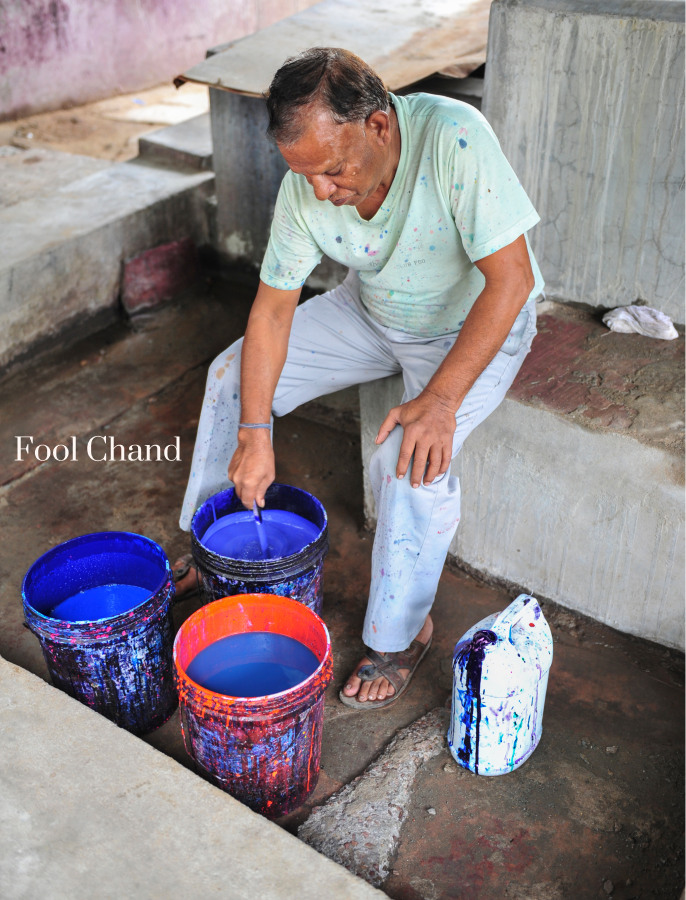 Colour Mixing
The colour master stores all his attempts in his mind, arriving at work every day to mix the colour from scratch until the printing is done. The entire mixture is made without the assistance of any machines or databases with the most basic of shade cards. He mixes our non toxic dyes with binding in large buckets, testing color by drying small drops from his finger tips onto cloth which is left to set in the sun.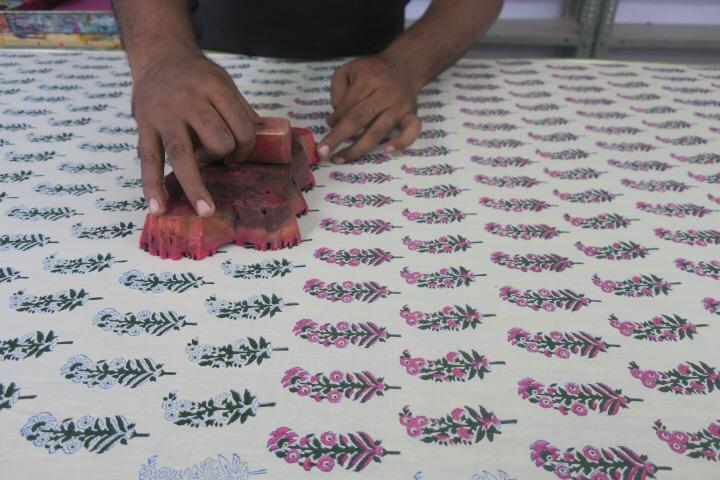 Wooden Blocks
The artisans prepare the blocks by cleaning them and thinning the dye. No extra dye, no misalignment in the patterns.
Did you know?
- Every block has been hand carved by block print masters.
- One print needs at least 3 different wood blocks to make each pattern.
- Each print has up to 10 colours.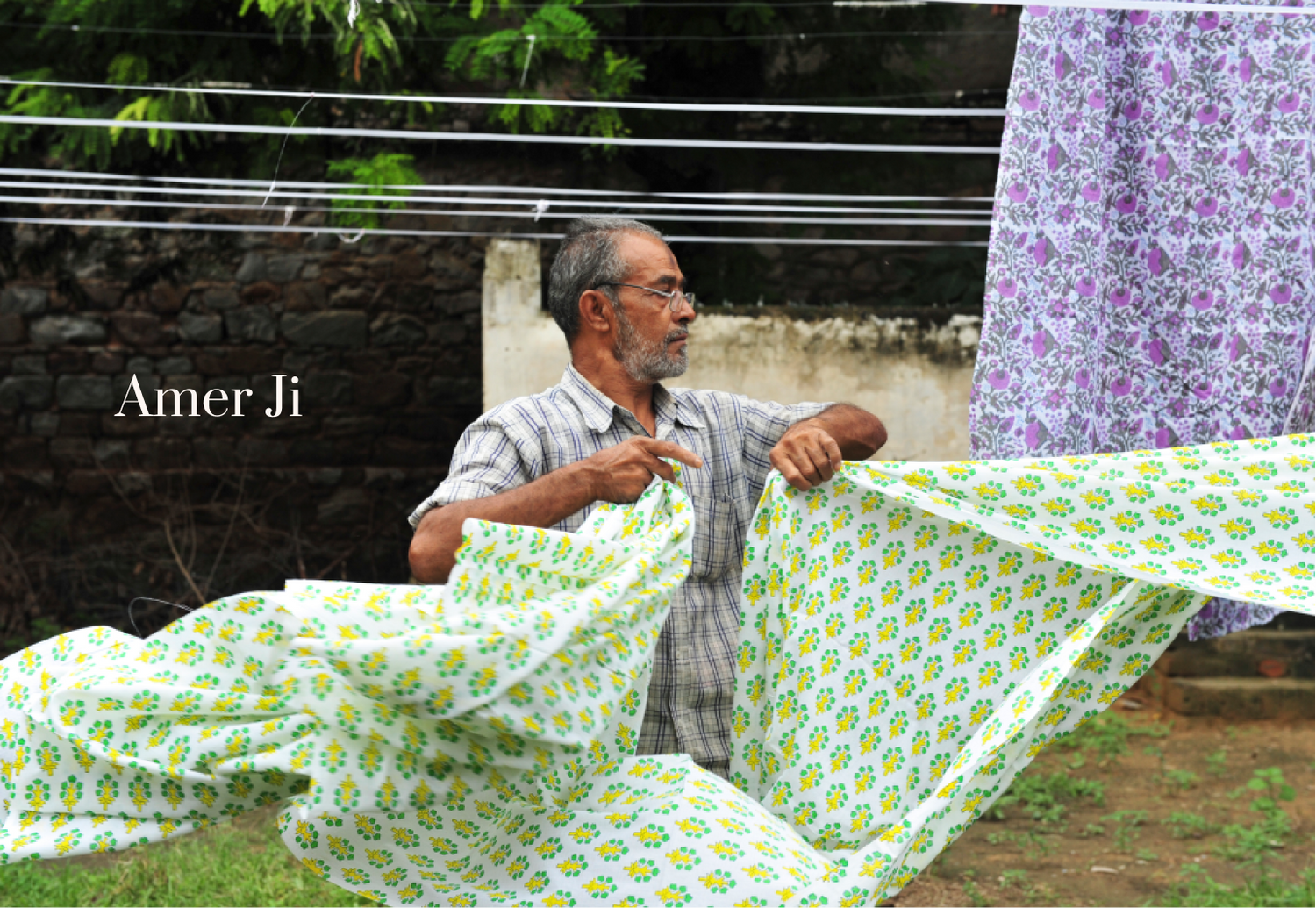 Drying in the Sun
The fabric is sun dried between each block print layer so the colors will set in full, displaying their full richness.
Production Begins
Once the fabric is printed, washed and dried it is ready for production.  Each dress is crafted out of a minimum of 3 prints - body yoke and border. There are several finishes. The cutting of the dress, the attaching of the lining, the tailoring, the quilting, tassels, checking of the finished garment, ironing, labels have to be attached. This is all done by hand by our team of small scale stitching and tailoring units. Once an item is finished it is measured and checked for any imperfections from our QC team. Then our packing team packs our shipments and off we go.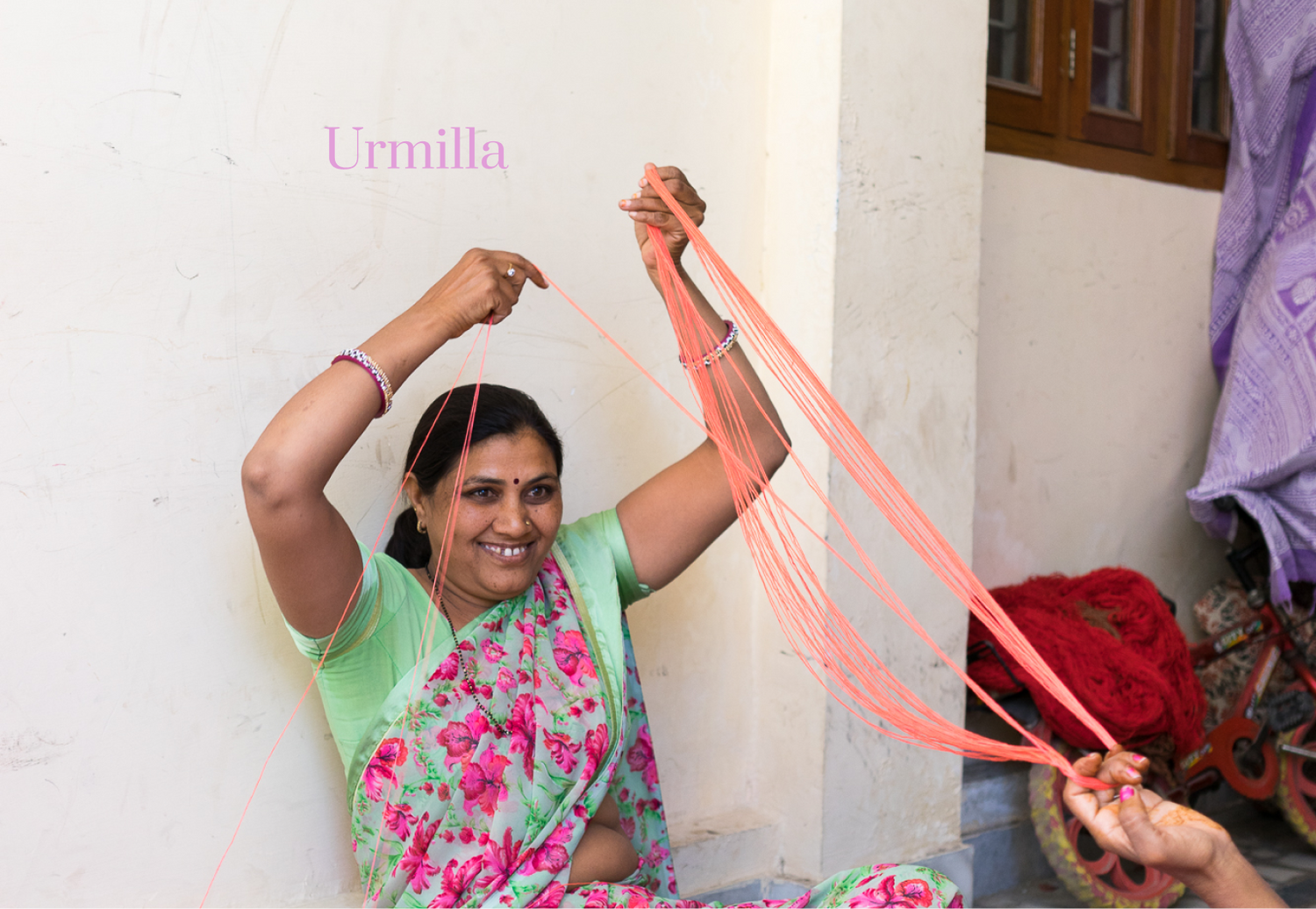 P.S.
All of our tassels are hand made by a women-run tassel business in Jaipur. Here is Urmilla, who started the business ten years ago. Women come pick up a pile of garments to attach tassels to in the morning and either bring them home to complete the work or meet to create tassels together, gossip and laugh. Each tassel is lovingly hand made and the detail is so special.
Outrageously beautiful & historically significant.