The Style File
SZ: Your style in 3 words
AA: Salty with a touch of DRAMA.
SZ: What is in your go to styling kit for fall
AA: Big sweaters, SZ Disco Pants, a boot, a hat and a good coat.
SZ: Basic you always come back to
AA: Converse and Pajama Shirts.
SZ: Most treasured find
AA: I have many treasured vintage pieces, but right now I am focused on an Indian Imports Silk dress from the 70s.
SZ: What can you not wait to pass on to your daughter
AA: We already share clothes!!! She's really into all of my vintage tees.
SZ: Why do you love SZ Blockprints
AA: Knowing how much love, thought and energy goes into each piece makes wearing them a very special experience. The vibes are buzzing and I love mixing and matching and makes for a very good looking and easy uniform.
SZ: Most loved SZB piece and why
AA: Disco Pants for Life!!! I think I have at least one pair from each year since SZ was founded. I like wearing them with matching Field Jackets, like a suit, or with a pajama shirt. From this drop, I love the drama of the Clover Top and the Aaron Dress.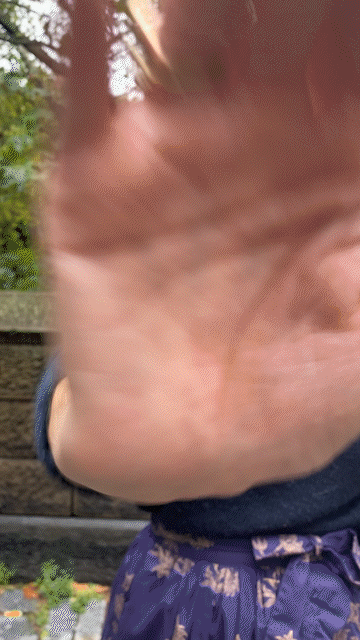 Fast & Furious
Book on your nightstand: I have a stack of New Yorker Magazines I'm endlessly trying to get through.
Album in your earbuds: Ebo Taylor
Meal on your plate: Currently craving the greens at Thai Diner in Nolita.
Beauty product in your bathroom: Tata Harper Lip and Cheek Tint and anything Byredo.
Show making you laugh: Waiting for the next season of Ted Lasso
Travel on the horizon: Jaipur to visit the SZ Workshop!
I never leave home without... Sunglasses